To request a copy of any of the below materials, please contact us.
---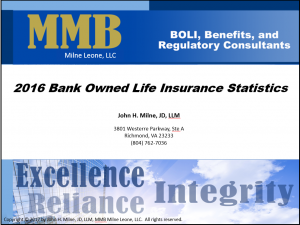 2016 Bank Owned Life Insurance Statistics
Our latest review of the BOLI industry includes information pertaining to the amount and type of BOLI inforce across the country.  BOLI information is grouped by bank asset size in order to obtain a better picture of how the product is being utilized among your peer banks.  Some of the data analyzed includes:
– Percent of banks owning BOLI
– Average BOLI owned to Tier 1 Capital
– Percent of BOLI product type owned
– Approximate BOLI yield
---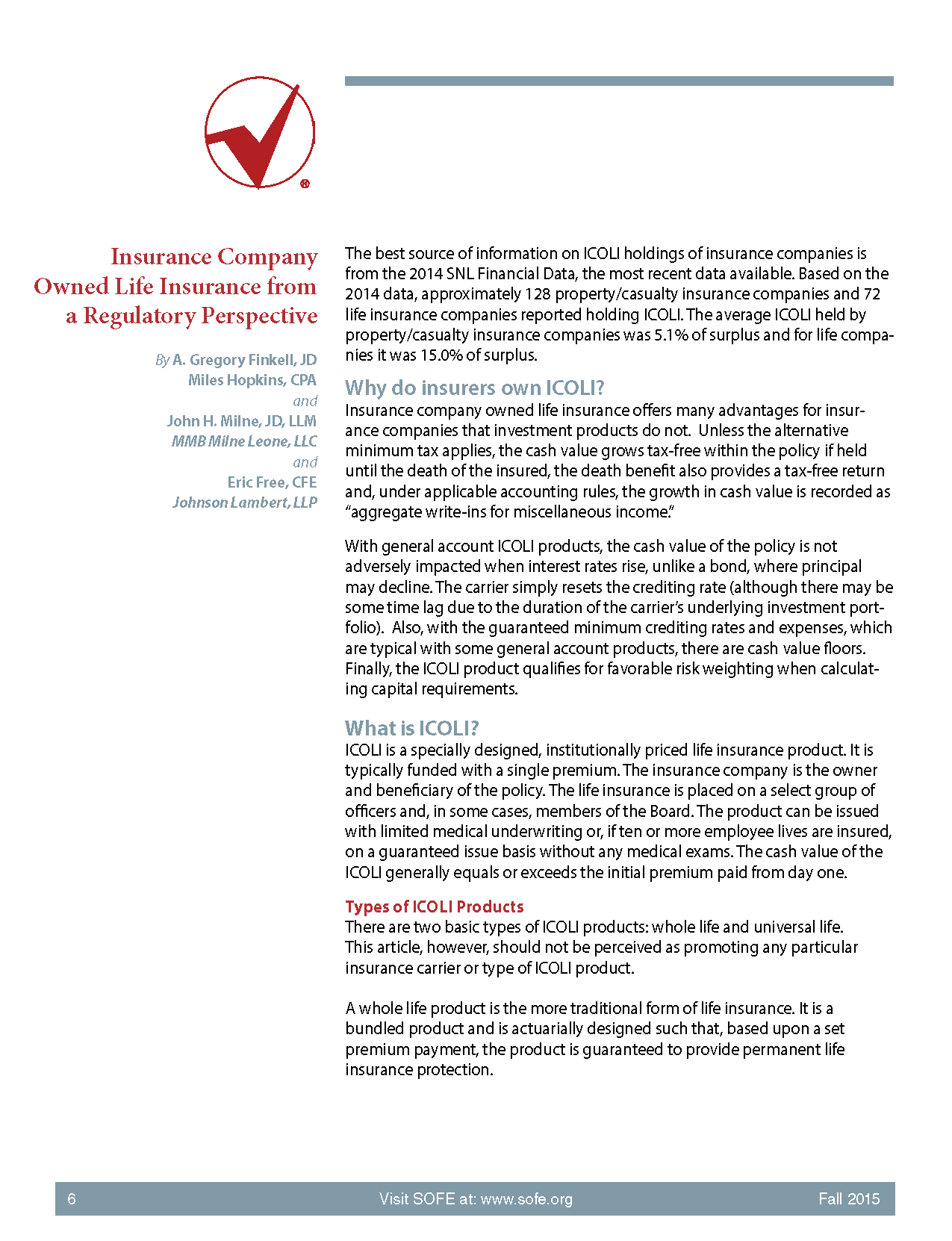 Insurance Company Owned Life Insurance from a Regulatory Perspective
In the Fall 2015 issue of the Society of Financial Examiners publication "Examiner," John Milne, Gregg Finkell, and Miles Hopkins review the unique characteristics of ICOLI.  Topics include regulatory considerations, tax treatment, financial statement reporting, and product design.
---